2016 events and exhibitions.
MAY TO JULY
Pinacoteca Provinciale di Salerno - Salerno Museum of Art, until 12th July 2016. Retrospective Exhibition of paintings from the Ravello Archive of Contemporary Art. Full colour catalogue available.
JULY TO SEPTEMBER
Commission to create seven large panels to decorate a retirement home in France.
Commande de sept panneaux pour la decoration d'une maison de retraite en France
DECEMBER
Exhibition 'Dans les Vallées', l'Ortensia, St Gervais sur Mare, France. Private view, Sunday 11 December 11.00h - 13.00h. New watercolours and pastels.
21 December, press opening Château de la Roche, St Gervais sur Mare, Seven large panels
21 decembre, vernissage les sept panneaux, Château de la Roche, St Gervais sur Mare
THE ART GALLERY.
A permanent exhibition space where you can see books and paintings by appointment




Aquarelles, pastels, dessins et estampes - watercolours, pastels, drawings and prints Atelier Simon Fletcher, 34610 St Gervais sur Mare, France 0033 (0)623921960



For illustrations and reproductions see Bridgeman Studio London.

Galerie Hyna, Tegernsee have a small selection of recent work
Mural at Camplazens, Narbonne. Created in 2012 the mural is 50m² on four walls

www.simonfletcher.org e-mail movingbrush@gmail.com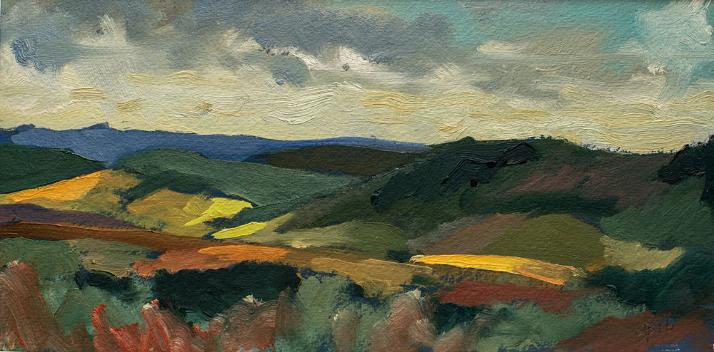 Below is the catalogue of the retrospective exhibition of my work from Ravello in southern Italy.
I worked there extensively during the 1990's as the guest of the Contemporary Art Society, painting, drawing and producing ceramics. A few of these well produced catolgues with many colour illustrations and a foreword by Massimo Bignardi are available to buy. Please contact me for more details at movingbrush@gmail.com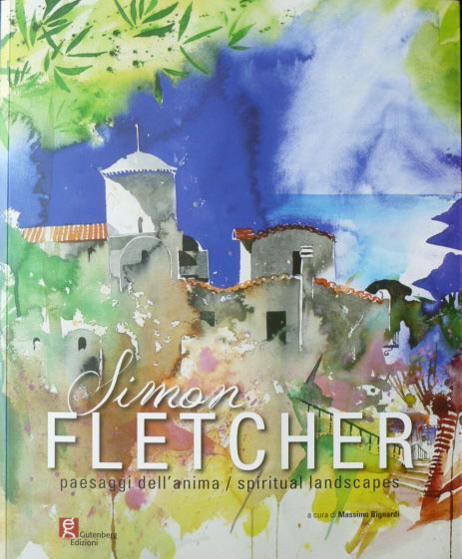 The Mural at Château Camplazens, Armissan, La Clape. Four panels totalling 50m²