Watercolour, pastel, drawing - Aquarelle, pastel, dessin
All levels of competence are welcome during my workshops.
My book,
The Painter's Studio Handbook
, Bloomsbury 2012, gives information about many of the techniques and materials required during the workshops and is available from Amazon.
BELOW ARE THE DATES FOR 2019 WORKSHOPS. TO BOOK PLEASE EMAIL simon.fletcher@free.fr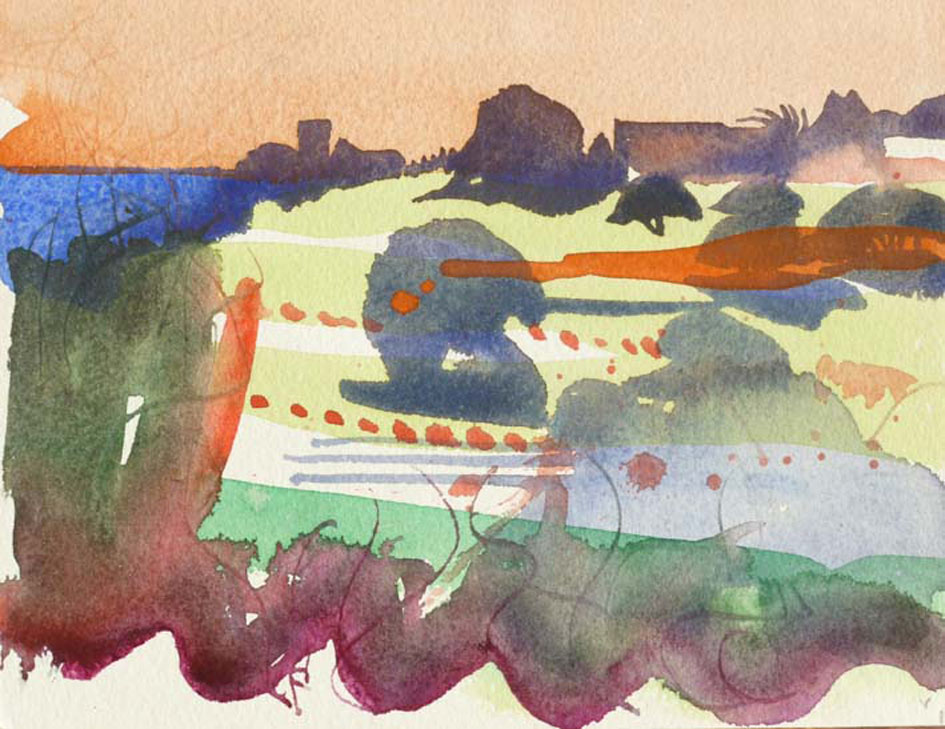 Seminars 2019
Morocco in March, Le Maroc. 05/03/2019 - 08/03/2019
Quatre jours de peinture dans les riads, jardins et campagne autour d'Essaouira
Four days painting in the riads, gardens and countryside around Essaouira
Hotel avec piscine, cuisine regional
Hotel with pool, local cuisine
South of France in May 27/05/2019 – 31/05/2019
Une semaine de peinture ; paysages, nature morte, villages.
One week of painting ; landscape, still life, villages. Brochure available
South of France in September 04/09/2019 – 06/09/2019
Trois jours de peinture dans les vignes et villages du Languedoc
Three days painting in the vineyards and villages of the Languedoc
England 18/09/2019 - 20/09/2019 Dorset landscapes
Our new workshop in Dorset, England should be wonderful with the beautiful countryside and villages of this lovely county of England. We will be based in West Dorset and each day will visit a new site. We also have a studio in case of poor weather - scroll down for more details
Peintres de tous niveaux sont bienvenu pour ces ateliers. Veuillez nous contacter à movingbrush@gmail.com
SUGGESTED MATERIALS - matérielles suggeré - materielles vorschlag see below - voir dessous - unten sehen
Un peintre expérimenté, Simon a donné des cours et des séminaires en peinture depuis de nombreuses années. Il est l'auteur de dix livres sur ses oeuvres et l'histoire et les techniques de peinture
An experienced painter, Simon has been giving lectures and seminars on painting for many years. He is the author of ten books on his works and the history and techniques of painting
Pour plus d'information sur prix et accomodation veuillez nos contacter à
email – simon.fletcher@free.fr +33 (0)623921960
For full information regarding workshops, prices, accomodation etc please
email simon.fletcher@free.fr or telephone +33 (0)623921960
Web site - www.simonfletcher.org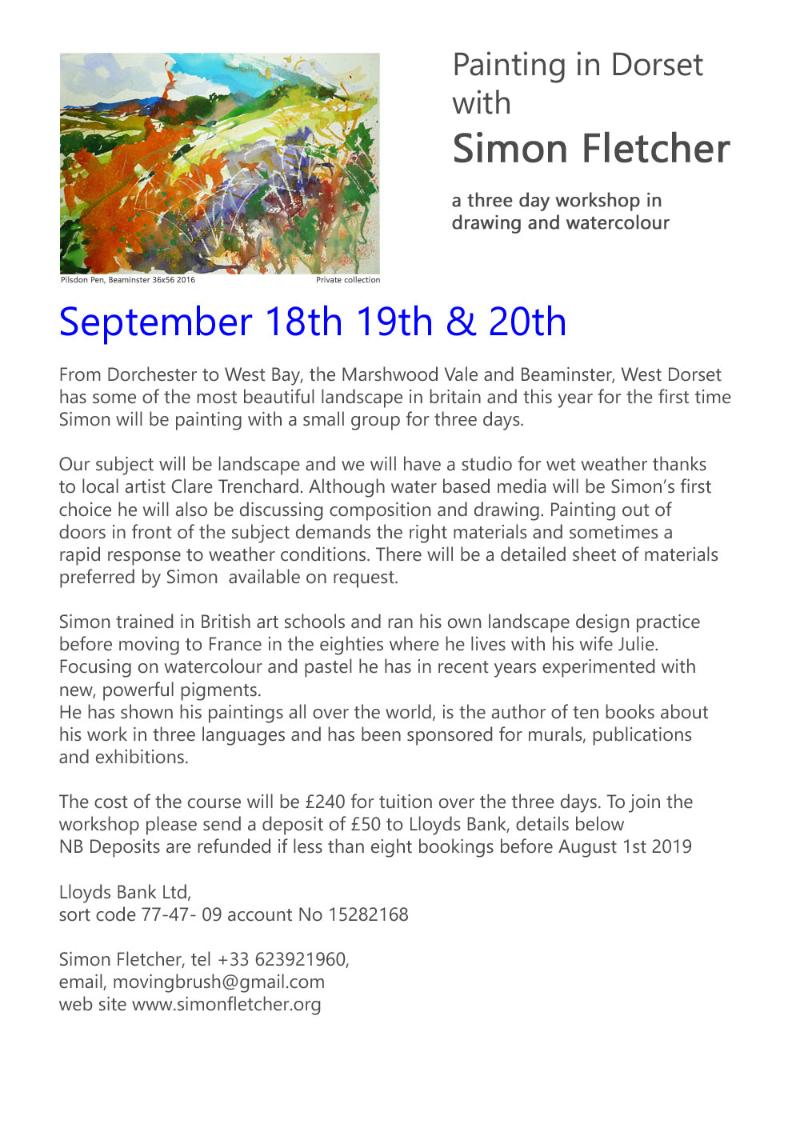 Workshops/ateliers 2018
I loved being on Simon's workshop. Every minute if it. Painting, tuition, eating good food, drinking good wine, visiting your lovely home and Simon's studio.
The accomodation was perfect and all those lovely people! Such interesting conversations!
Thank you once again. I will be back!
Elisabeth from Stockholm
The evenings are filled with animated conversations at romantic candle lit dinners.
Simon can tell you a lot about the wine in the country, he even wrote a book about it with wonderful paintings. The time passes by so quickly during the seminar hours, it is so fascinating to watch Simon teaching his mostly international students in different languages and look at their paintings.
We spent a wonderful time there and we will come back.....
Hilde from Germany
The real thing, a master at work, small groups and animated conversation. At last someone who knows the technique inside out and who has produced a book about it.
Tremendous value.
Paul, Oxford England
L'acompte payé sur réservation pour certains de nos ateliers sera remboursé uniquement en cas de l'annulation de l'atelier

The deposit paid to reserve some of our workshops will be reimbursed only if the event is cancelled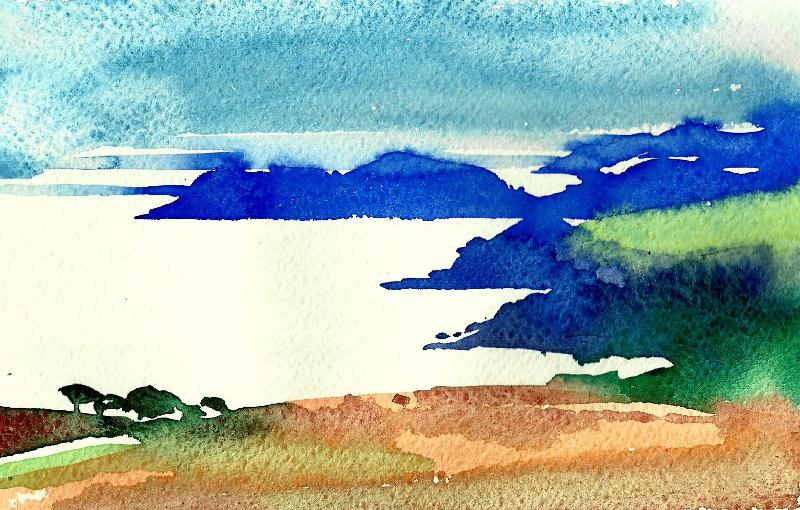 Voici la cote à Port Vendres, lieux mythiques pour les peintres. Ici, il y a cent ans les grands peintres, Picasso, Matisse, Derain etc. sont venues pour faire leurs expériences dans l'art moderne.
Simon Fletcher. Art Materials Checklist
The following are some of my preferred materials but if you are used to your own please bring these with you.
Papers - Try some sheets or a block of any of the following
Saunders Waterford 300gm not* (medium) or rough
Fabriano 300gm not* (medium/cold pressed)
Lana 300gm not* or rough
Hahnemuhle 250gm or 300gm not* (Moulin du Coq)
Arches 300gm not* or rough
Various papers for pastel and drawing
*not is short for not pressed
Suggested hand made papers. Ask your art supplier for details
Moulin de Laroque,France
Amatruda, Italy
Brushes petit gris. If you need brushes try three or four various sizes of one of the following makes:
da Vinci
Raphael
Winsor & Newton
Isabey
Drawing materials and pastels
Charcoal,
pencils (HB, 2B, 4B)
Coloured pencils (small box)
Pastel boxes. Bring a small box of one of the following makes of pastel:
Rowney soft pastels
Schmincke artist's pastels
Sennelier artist's pastels
A pastel fixative
Water colours. Tubes or full pans.
reds.
Quinacridone magenta, permanent rose, karmin permanent, alizarin permanent, pyrol red
Cadmium red medium or light
Yellows.
Cadmium yellow deep, cadmium pale & cadmium lemon.
Naples yellow.
Greens.
Phthalocyanine. Chrome oxide
Blues.
Phthalocyanine deep & phthalo cerulean.
Ultramarine.
Cobalt
Earth colours.
Raw umber.
Burnt umber.
Burnt siena.
Yellow or gold ochre
English or venetian red.
Lamp black
Note. Winsor & Newton, Rowney, Sennelier or Schminke are all reliable makes. Whenever possible I use the pigment name for my colours. These are sometimes printed on the tube or pan. Please don't buy a colour that does not have pigment information printed on it
Other things
A comfortable, light stool. A board 40 x 60 cm. A good water spray. Plastic water containers and a small sponge. A sketch book 30 x 20cm. A portfolio 40 x 60cm. A sun hat. An overall or apron.
Almost everything on this list can be bought online, in the UK from Jacksons art, in France and Germany from Boesner or Gerstaeker.
Please don't bring very old materials as they can be disappointing compared to some of the newer products available